EUR / USD remains under the pressure of the strengthening dollar, and a breakdown of the local support level of 1.1710 may trigger its deeper decline. A break of the long-term key support level 1.1620 could finally break the EUR / USD bullish trend (see also  "Fundamental Analysis and Recommendations")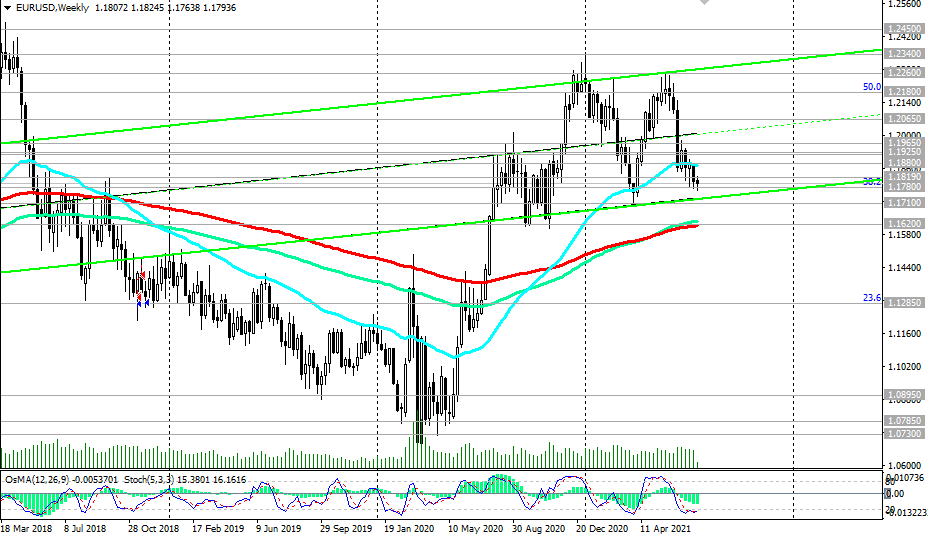 In an alternative scenario, and after consolidation in the zone above the resistance levels of 1.1880 and 1.1925, we should expect renewed growth in EUR / USD.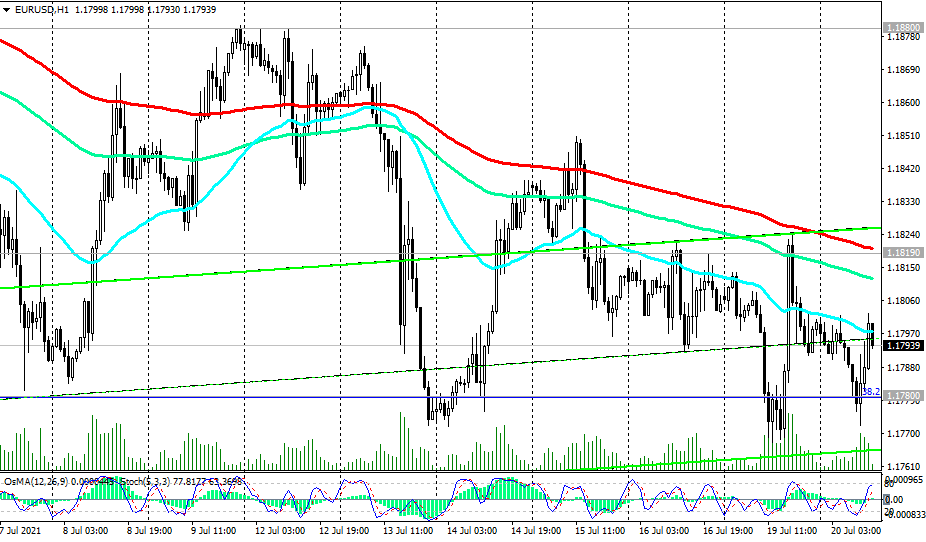 The first signal for the implementation of this scenario may be a breakdown of the important short-term resistance level of 1.1819, and distant growth targets are located at resistance levels 1.2260, 1.2340, 1.2450, 1.2500, 1.2580 (Fibonacci level 61.8%), 1.2600.
Trading Recommendations
Sell Stop 1.1760. Stop-Loss 1.1830. Take-Profit 1.1710, 1.1620
Buy Stop 1.1830. Stop-Loss 1.1760. Take-Profit 1.1880, 1.1917, 1.1925, 1.1965, 1.2065, 1.2180, 1.2260, 1.2340, 1.2450, 1.2580, 1.2600
*) EUR/USD:  Current Fundamental Analysis and Market Expectations
**) the most up-to-date "hot" analytics and trading recommendations (including entries into trades "by-the-market") – https://t.me/fxrealtrading